This week i decided to take a break from my usual big scope projects and make a little blackjack game using some assets i purchased and realllllyyyy wanted to use in something.
Deepspace Blackjack is a standard blackjack game in a science fiction setting. You can select from 20 different star system backrounds and 70 personal avatars. If you run out of chips the concierge will be happy to hook you up with more.
Blackjack pays 3:2, Dealer stands on soft 17, Double anytime, 5 card under pays!
I might add splits after some testing, i dont want the player to have to much of an advantage and 5 card under rules / whenever doubles already give you quite an edge over the dealer.
Hope you enjoy the tables! Feedback always welcome
Adjorr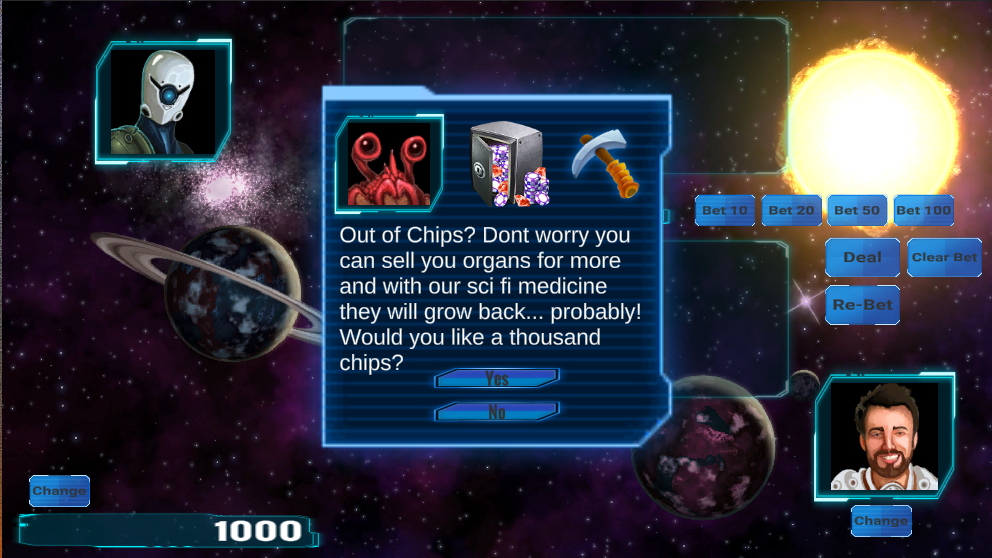 Files
Build.zip
Play in browser
Jun 18, 2021